December 16th, 2010
Dat is raar. Zit je aan tafel te luisteren naar een verhaal van jongste over vampiers en knoflook, gaat het in je hersenen van ziggazaggacrash (of zoiets) en moet je ineens denken aan een serie die je vroeger volgde. The Hardy Boys….
Ik was er zelf even stil van. Want hoe ging dat nou? Vampieren kunnen zichzelf niet zien in de spiegel. Niet handig, je kunt nooit bekijken hoe je haar zit. Maar ineens zag ik een scene uit de serie voor me, waaruit bleek dat een net onschuldig verklaard persoon onzichtbaar bleek in de spiegel. Spooky!
Dat heeft blijkbaar indruk gemaakt destijds en is in een hoekje op mijn harde schijf terecht gekomen. Net dus maar even gegoogeld. Wat blijkt? The Hardy Boys is een serie boeken, waarover meerdere films en series gemaakt zijn. Zelfs nu nog. Er is zelfs een Wii spelletje over de hedendaagse Hardy Boys. Die zien er trouwens wel even net iets anders uit dan de 'mijne'.
Hardy Boys toen…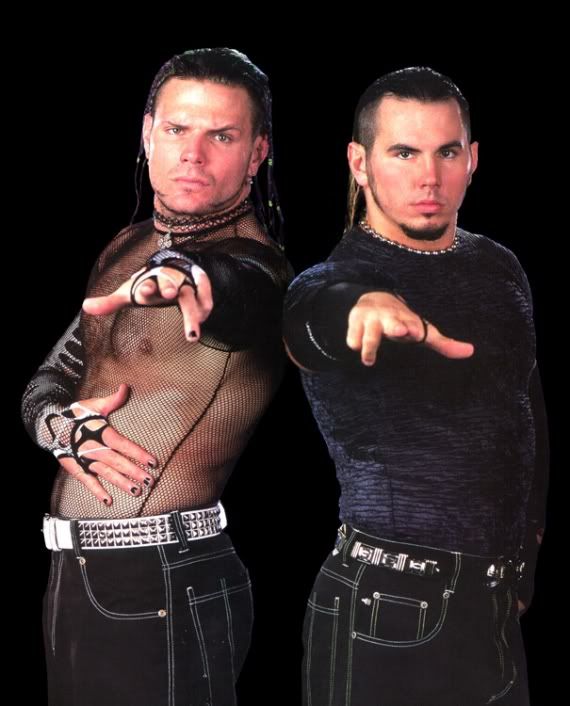 …en nu.
Zoek de tien verschillen!
1 reactie to "Hardy Boys"
Sjoerd Says:
December 16th, 2010 at 10:24 pm

Ik kan me er vaag nog iets over herinneren. Ik moet ook eens even gaan Googlen…